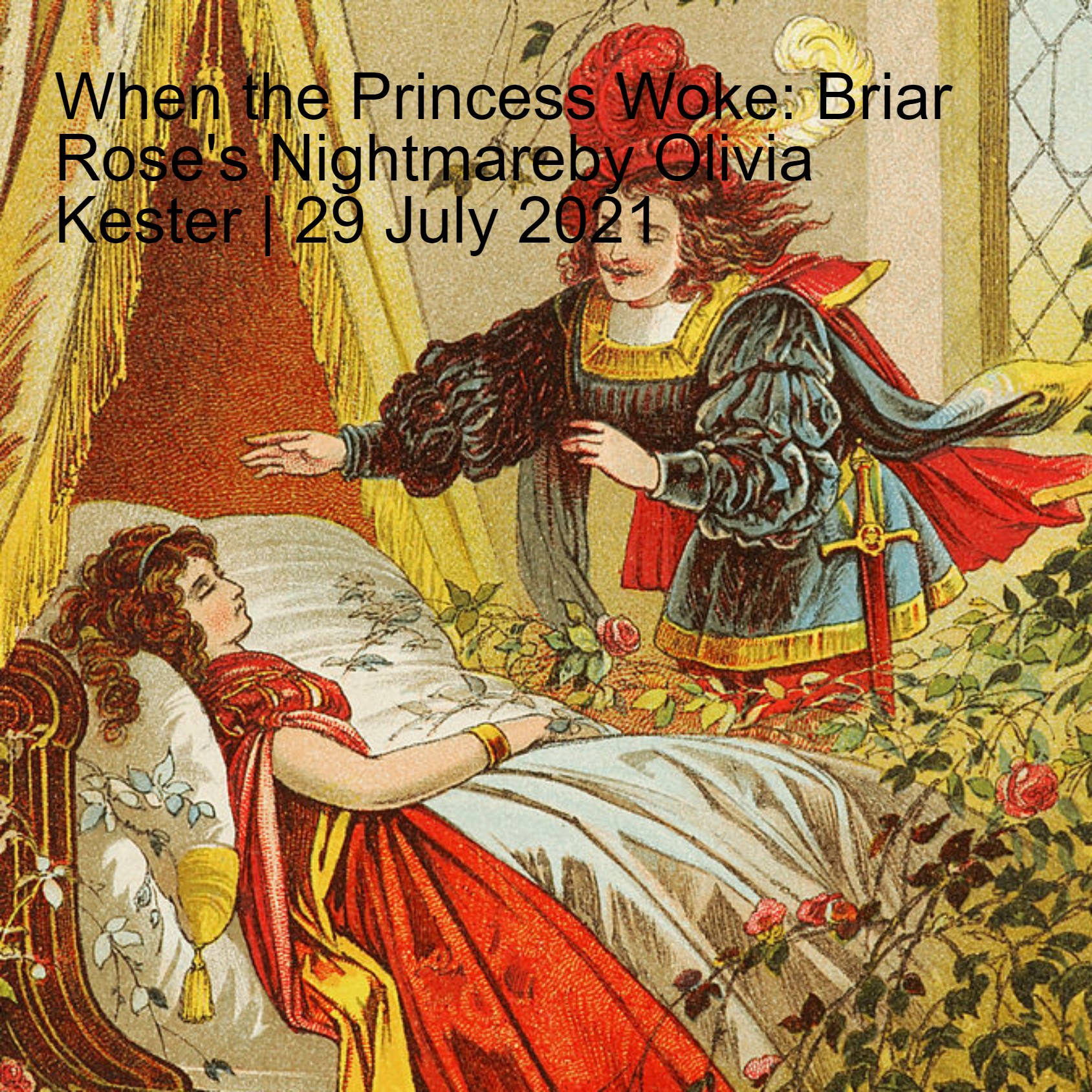 Enrolled in German 14 Into the Woods: The Brothers Grimm and the European Folktale Tradition | Spring 2021, Olivia Kester composed and performed an original song around the discussion of female folktale characters, including such well-known princesses as Briar Rose and Snow White, who are woken by a male figure's kiss without the ability to give consent.
Olivia says the project is based on the dreams of Briar Rose as she awaits her knight in shining armor to come rescue her from the curse of a hundred-year-sleep but that her nightmare really begins once she is awoken. "My reading of the tale was about consent," Kester says. "Or, rather the lack of it. While the story maintains that they get married and live "happily ever after" there isn't much substance to their supposed "love." [Briar Rose's] curse states that the only way it could be broken is by true love's kiss. However, if true love's kiss is supposed to wake up the princess, how could a sleeping princess, who had no idea this prince existed in the first place, ever fall in love with him? The answer is that she physically can't."
Kester grew up with the narrative about true love's kiss but through music has found a way to interpret the iconic scene in an entirely new way for future generations.
"The importance of Briar Rose shouldn't be about the power of true love's kiss, but rather the importance and necessity for consent. This is why my piece reflected a soothing dream sequence in the beginning and then changed to jarring, horror movie-like sounds."
By Nick Ostrau